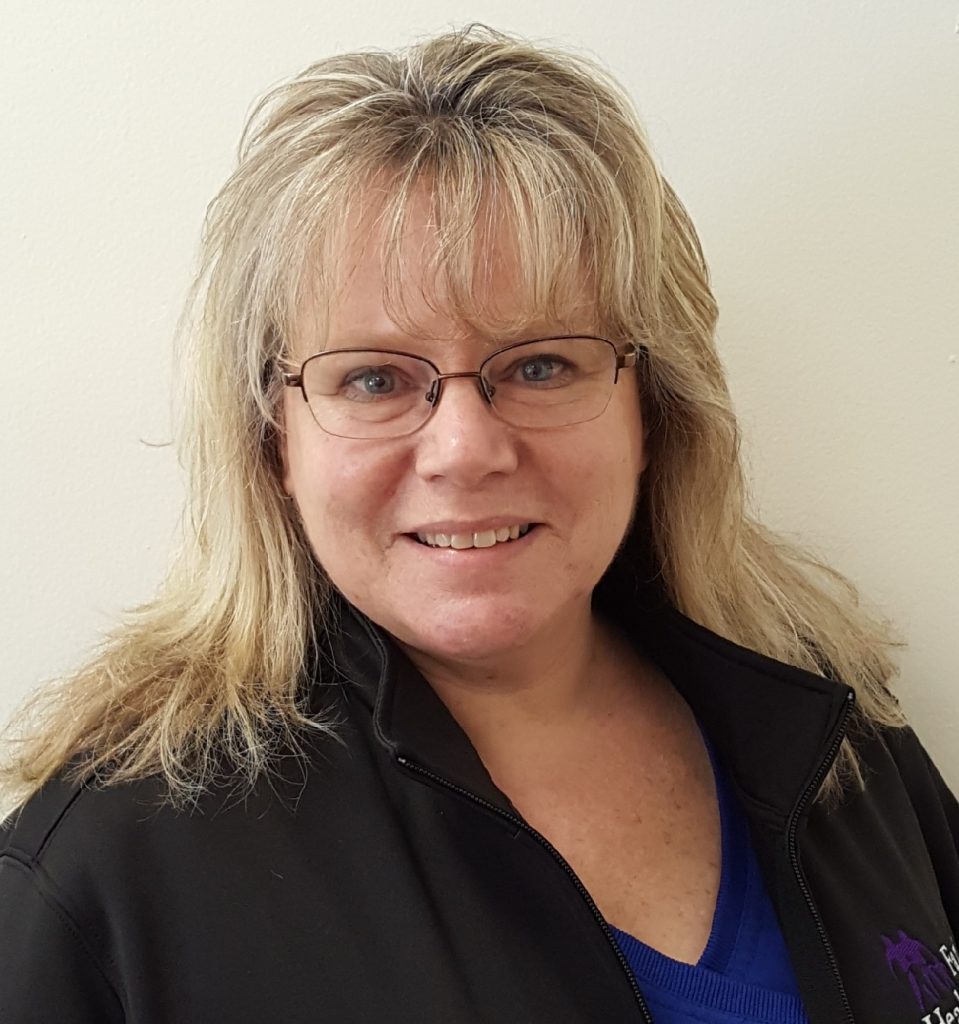 Congratulations to Jodi Ziegler, RN who has been recognized as our High Performer for March! Jodi is our Clinic Operations Manager and has been at RCH for two years.
She has two nominations:
"The Clinic Operations Manager position is a diverse position including management of a family practice clinic, and occupational health clinic and the unique role of employee health nurse. All three areas are high demand, high complexity units that require individual attention. Jodi has embraced all three roles with the same energy and commitment to excellence. She works individually in each area, providing leadership, support and process improvement initiatives to enhance the service provided to our patients and staff. With the unique requirements of the occupational health business, Jodi has pursued education and reached out to resources as needed to be skilled in those services. She has also spent time learning the ins and outs of workers compensation in order to provide guidance to our workforce. Jodi demonstrates her adherence to the standards of behavior every day. Her dedication to RCH, her work ethic and integrity are admired. On behalf of the entire Administrative Team, we commend Jodi for her hard work and skillfulness that makes doing her job look easy. Thank you for all your hard work!"
"Jodi is the manager of the Family Healthcare Clinic at RCH and Occupational Health On the Go Clinic at Petro. In addition, she is also responsible for employee health. When Jodi took on this position, it had been vacant for quite some time, and therefore, needed a lot of extra TLC. She brought a fresh perspective and did not shy from the challenges presented. There are also several accomplishments by Jodi that have contributed to the success of the FHC Clinic, On the Go Clinic, and RCH. We have a fantastic staff of five physicians, including an orthopedic surgeon, and two advanced practice nurses in the FHC, two advanced practice nurses at On the Go Clinic, and an amazing team of nurses, medical assistants, trainer, and support staff, all led by Jodi, with the anticipation of further expansion soon.
Jodi includes staff as much as possible in decisions for the clinic – including purchasing of needing equipment, interviewing potential new staff, and "wish list" items at budget time. She is always willing to listen to concerns, while expecting active participation in coming up with solutions. She covers unanticipated staffing needs. This is in addition to her usual managerial duties. Jodi's goal is to make the patient experience a positive one when they come to our facility. She emanates professionalism and dedication. She will personally work to give flu shots to clinic patients. She addresses each patient concern personally, and will follow-up.
While there are several other points I would like the make, the most important I would like to end with is Jodi's commitment to the community during the COVID pandemic by working with the other RCH leaders to ensure all staff had the opportunity to receive vaccination as smoothly as possible. She worked tirelessly to make a plan, and stayed late in "the tent" to administer and monitor vaccine. Jodi is also working with RCH and community leadership to develop a plan for the next phase of vaccination that provides the vaccine safely and efficiently to our community. All this while overseeing our crazy group in the clinics – that's deserving of a little recognition!"