Rochelle Community Hospital Foundation continues to grow due to the hardworking, devoted, loyal people of this community – the true owners of this hospital.
We have been caring for generations of families, and your generous support helps ensure that this quality healthcare continues. Together, we can secure the future of our community's healthcare, maintain a vital community asset and preserve a community gift.
Mission
Cultivate resources and a community of donors by acting as good stewards of all contributions to support Rochelle Community Hospital.
Vision
The Rochelle Community Hospital Foundation will be the charity of choice to financially support the Rochelle Community Hospital.
Your Gift Makes a Difference
Annual Golf Outing


We need your support for our BIGGEST fundraiser of the year!
Our Annual Golf Outing brings together our vendors, community businesses and leadership team every year for a great day.  We hope our 23rd Annual event will be no exception.
 All proceeds help benefit Rochelle Community Hospital Foundation Back To School Kick Off
Please Join Us On Monday, Sept. 11, 2023
At Fairways Golf Course, Rochelle
The Details
9:00 a.m.— Registration with Breakfast
10:00 a.m. —Shotgun Start Scramble
3:00 p.m.— Conclusion, time approximate
Rain Date Wednesday, Sept. 13, 2023
See the attached Sponsorship Form below or for more details contact, Foundation Manager, Michelle LaPage at mlapage@rcha.net
2023 Rochelle Foundation Golf Sponsorship
Annual Appeal


Rochelle Community Hospital is your hometown hospital. We are here to care for you and your family – to provide quality healthcare and compassionate service.
The focus of the RCH Foundation includes providing for the hospital's greatest needs, securing essential equipment for technology advancements and assisting cancer patients in their healing. The Annual Appeal Campaign gives you three different funds to choose from to contribute to the local community-based wellness services you expect. Your gift does and will make a difference…
Building For Our Future


The hospital's mission and vision directs us to improve the health of our community by providing high quality care with competence, excellence and compassion. Donations to this fund will support areas in the hospital in greatest need.
Essential Equipment for Care


Gifts directed to this fund will aid in the purchase of equipment most needed in different areas and departments of the hospital.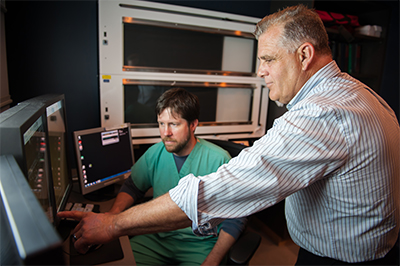 All About Me Cancer


Cancer is costly. People with cancer and their families can be devastated physically, financially and emotionally. The All About Me fund will provide grants and resources to qualified cancer patients at Rochelle Community Hospital so they can better manage their road to recovery.
A Cancer Care Bag:  All chemotherapy patients will be provided with a "care bag" containing items to comfort and assist them as they receive cancer treatment. The tote bag will include items such as a water bottle, blanket, lotion, lip balm, nail file, toothbrush, date organizer, nutrition information and more. Funds donated to the Rochelle Community Hospital Foundation for breast cancer awareness will be used to purchase items for the care bags.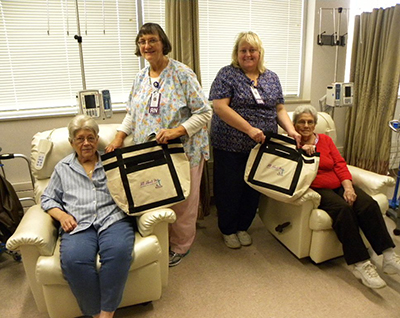 Scholarship Program:  Even with insurance, cancer is costly. People with cancer and their families can be devastated physically, emotionally, mentally — and financially. The All About Me Cancer Program will provide grants to qualified cancer patients at Rochelle Community Hospital from the Ogle County area so they can better manage their road to recovery. The All About Me Scholarship Program will help to improve patients' quality of life with valuable local resources and financial support. This scholarship offers a patient in need, a one-time grant up to $500 per year or as funds are available.
Foundation Officers and Board Members


President – Reed Harris, Retired Community Member
Treasurer – Earl Fleming, Central Bank
Stephanie Crawford, DNP, APRN, Family HealthCare Clinic
Doris Dickey, Retired Community Member
Darlyne Keller, Rock Valley Credit Union
Debbie Kersten, Retired Community Member
Will McLachlan, Edward Jones
Tonya Sarver, Lincoln Manor Senior Housing
Pat Zilm, Retired Community Member