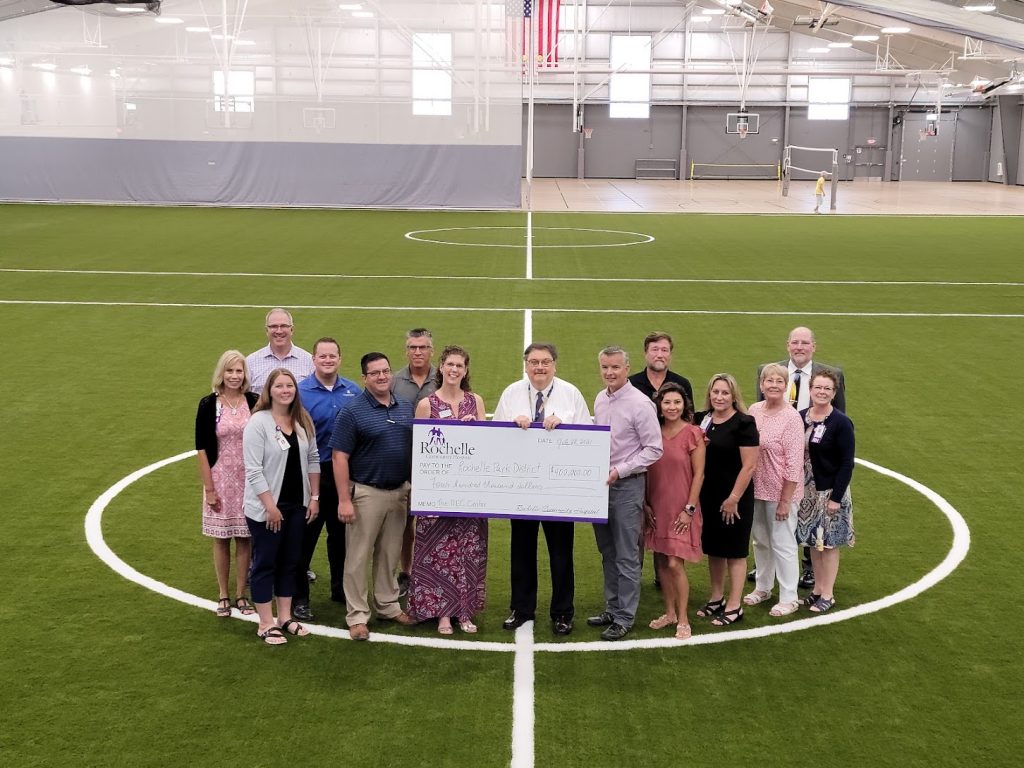 RCH Administration and Board of Trustees present a check to Executive Director Jackee Ohlinger and the Flagg-Rochelle Park District Board.
The Board of Trustees at Rochelle Community Hospital have announced a new partnership with the Flagg-Rochelle Community Park District in support of the new REC Center.
As the lead healthcare provider in our community, RCH is the sole and exclusive healthcare provider committing $400,000 with a twenty year marketing sponsorship to be paid to the Flagg-Rochelle Community Park District over a period of seven years.
Rochelle Community Hospital always strives to improve the health of our community and this partnership with the REC Center will support healthier lives throughout Rochelle.