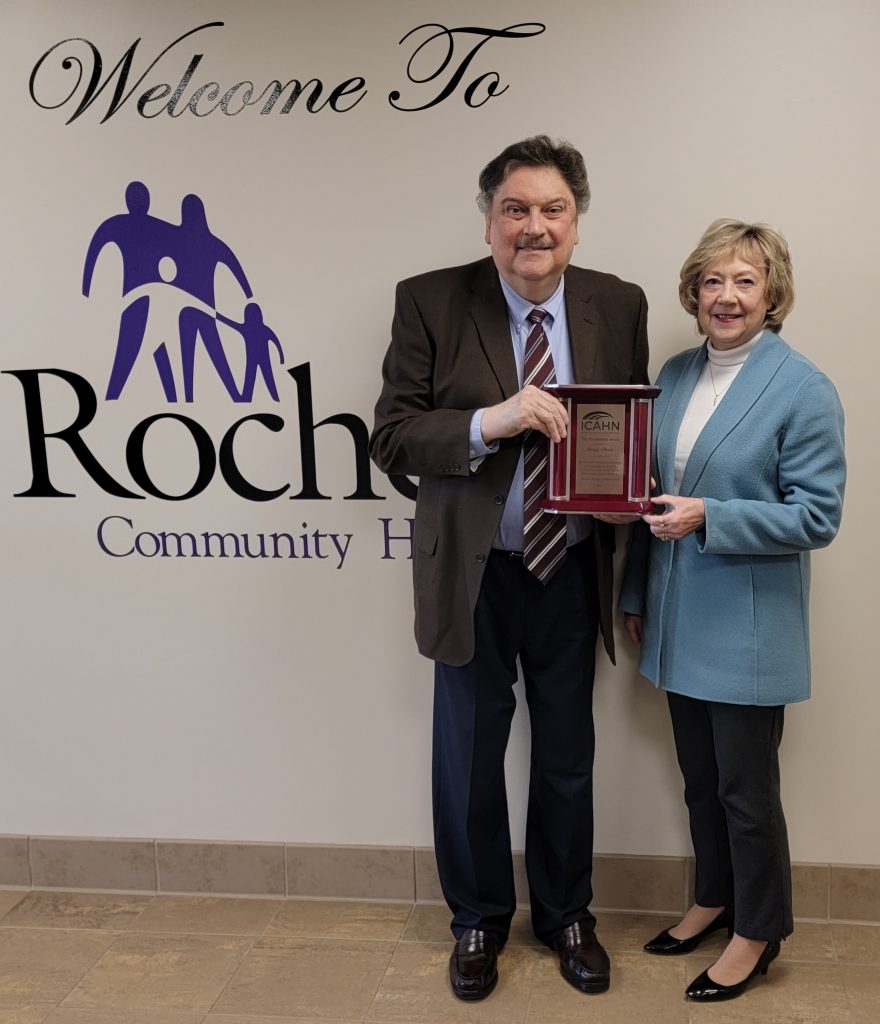 ROCHELLE, IL – Gregg Olson, CEO, Rochelle Community Hospital, recently received the Illinois Critical Access Hospital Network's highest award for exemplary and visionary leadership in rural healthcare, the 2022 Presidential Award, bestowed upon him during ICAHN's Annual Conference, held November 10 at the I-Hotel and Conference Center, Champaign.
Gregg Olson was instrumental in converting Rochelle Community Hospital into a critical access hospital and financially turning the hospital around more than two decades ago. He played a major part in the formation of the Illinois Critical Access Hospital Network (ICAHN) in 2003 and served as a charter Board member until 2007.
Located in Princeton, IL, ICAHN is a network of 58 small, rural Illinois hospitals dedicated to strengthening the operations of its member hospitals through collaboration. The organization is composed of Illinois hospitals, including Rochelle Community Hospital, who have earned critical access hospital designation by the Centers for Medicare and Medicaid Services. ICAHN is recognized nationally for its work with rural healthcare and administers several state, federal, and private healthcare programs.
In 2007, Gregg left Rochelle Community Hospital for a leadership position in Wisconsin but returned in 2020 as the hospital's new Chief Executive Officer, reconnecting with ICAHN at the same time. He served as ICAHN's co-chair of the Regulatory and Legislative Committee in 2021, as chairman of the Regulatory and Legislative Committee in 2022, and joined the inaugural Rural Health Fellows Advisory Committee, serving as a mentor and a panelist during graduation ceremonies. He continues to serve on the Education Committee and was among the first to offer information and COVID updates on weekly CEO calls during the pandemic.
"Gregg is always eager to lend support and lead efforts to change and to make rural communities and healthcare better," said Pat Schou, ICAHN Executive Director.